A market-leading, end-to-end e-discovery solution
An Australian company, Telesto is committed to driving the cost of e-discovery down, and making top-tier legal technology available to the wider market.
Our premise is simple: we use commercially available cloud computing and cloud storage to securely process documents for discovery with the rapid speed that only cloud computing can provide.
We then store those documents securely and cheaply for use however and whenever you choose.
Our services are available as stand-alone or as a complete package, the choice is yours.
Created by Corrs Chambers Westgarth, Australia's leading independent law firm, via its market-leading Legal Technology Solutions Group, Telesto benefits from the innovations and legal and technical expertise continually developed at the top-tier law firm.
Meet the Telesto Team
Telesto's top-tier technical analysists and market-leading consultants have decades of combined experience in e-discovery.
Our team is committed to ensuring that data is dealt with in a manner that is just, fast and cost effective. Our consultants are supported by a team of technical analysts and litigation support personnel Australia-wide.
Top-tier consulting services
Telesto brings their leading technology and expertise to the wider market, offering the opportunity for all to access and reap the benefits of Corrs LTS's top tier technology.
Flexible, custom-made solutions
By offering innovative concepts as practical e-discovery solutions, Telesto provides a complete end-to-end e-discovery solution.
Security, speed and reliability
When combined with the power of the cloud, Telesto's innovative processes deliver fast, reliable and low cost processing of data.
Affordability and transparency
We understand your environment and the importance of keeping costs low, which is why our pricing is affordable and transparent.
Our Services
Our managers, technical experts and paralegals work tirelessly with internal and external legal teams and LPOs to provide integrated solutions for any e-discovery challenge. Telesto offers end-to-end e-discovery services which can be packaged and delivered in a combination that suits your specific requirements.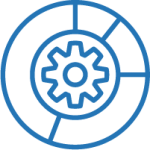 Data Processing
Leveraging the power of cloud, Telesto securely processes data at extreme speed. Our unique processing setup means your data is available for review on your preferred platform sooner.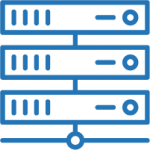 Data Hosting
Telesto securely hosts your data in Amazon Web Services' Cloud (which boasts first-tier scalable computing services and industry leading disaster recovery) and holds it on infrastructure within Australia. Data is backed-up every 15 minutes and is encrypted in upload, transit and use.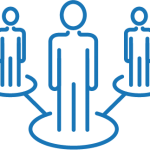 Consulting Services
Take advantage of Telesto's experience, expertise and industry knowledge.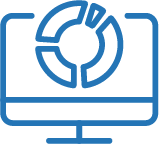 Review and Analyse Data
Access, search and review your data using a market leading discovery and document management platform.  Gain invaluable insight into your data through Telesto's analytical tools.
Talk to Telesto
Want to find out more about Telesto's end-to-end e-discovery services? Get in touch today:
Case Studies
Results driven, Telesto draws on years of experience to offer you top-tier technology solutions. Read our case studies to discover how Telesto uses best practice, proven methodologies and unique solutions to help you achieve the outcome you need.
800,000 emails and attachments processed and available for review in 3 days!
The Telesto team received 800,000 emails and attachments on a Friday evening with instructions to urgently ingest, process and have the documents available for a team of approximately 10 paralegals to review. Telesto ingested all native documents and converted them to text searchable format, ensuring the data was available on the database Sunday evening. The […]
Artificial Intelligence assisting in document review
A Telesto client faced a review of over 6 million documents, where there was low expectation that traditional early case assessment methods would be successful resulting in the adaptation of Ringtail's Simple Active Learning Predictive Coding model (SAL). A small legal team with expert knowledge of the matter reviewed 15,000 documents which were then used […]
Bespoke chronology solution
A large legal team tasked with creating a chronology for over 7000 supporting documents and were overwhelmed with the complexity and inefficiencies of a typical excel or word system. Telesto's CasePrep tool provided a collaborative platform. CasePrep, our proprietary multi-user platform, provided the team with an efficient chronology tool that also doubled as the perfect […]